Skate Melfort's programs are underway during the pandemic. It's a challenging time, but support from our partners allows us to offer opportunities for kids to participate in our programs. We acknowledge the financial support of the Government of Canada.
Skate Melfort est en cours pendant la pandémie. C'est une période difficile, mais le soutien de nos partenaires nous permet d'offrir aux enfants la possibilité de participer à nos programmes. Nous reconnaissons le soutien financier du gouvernement du Canada.
MAP grant support received from Saskatchewan Lotteries Trust Fund for Sport, Culture, and Recreation is derived from the proceeds of the sale of lottery tickets in Saskatchwan.


NEWS
---
August 12, 2022
Figure Skate Sharpening
Bike Universe is now closed, however Jon is available to sharpen skates at his home in Saskatoon....call 306-244-0200.
He also has some Jackson skates in stock.
Russ Prosko is also sharpening skates out of his home in Saskatoon and has lots of experience....call 306-384-0341.
---
August 2, 2022
We are happy to announce that the 2022-2023 REGULAR SEASON PROGRAMS are now open for registration! (Click here for more details)
---
June 24, 2022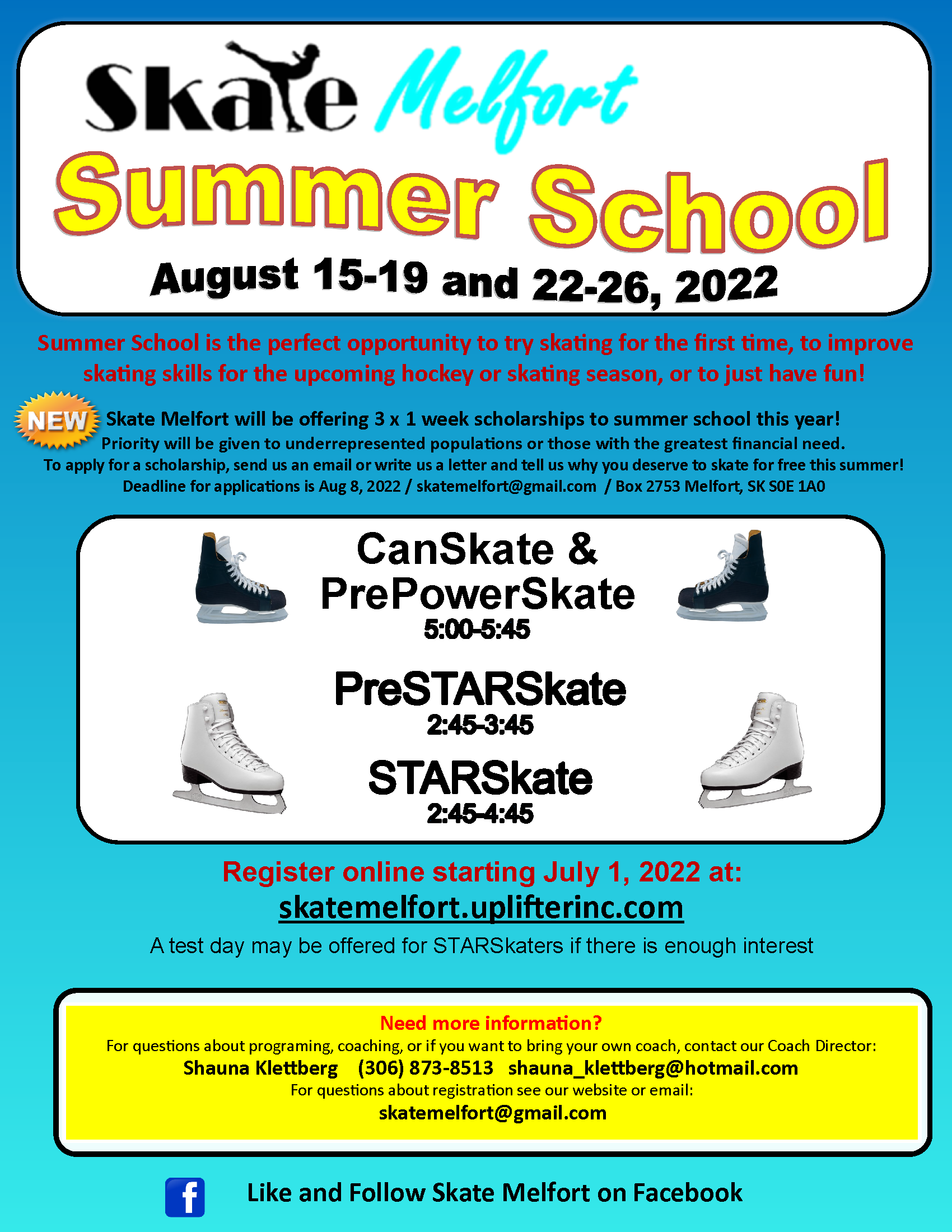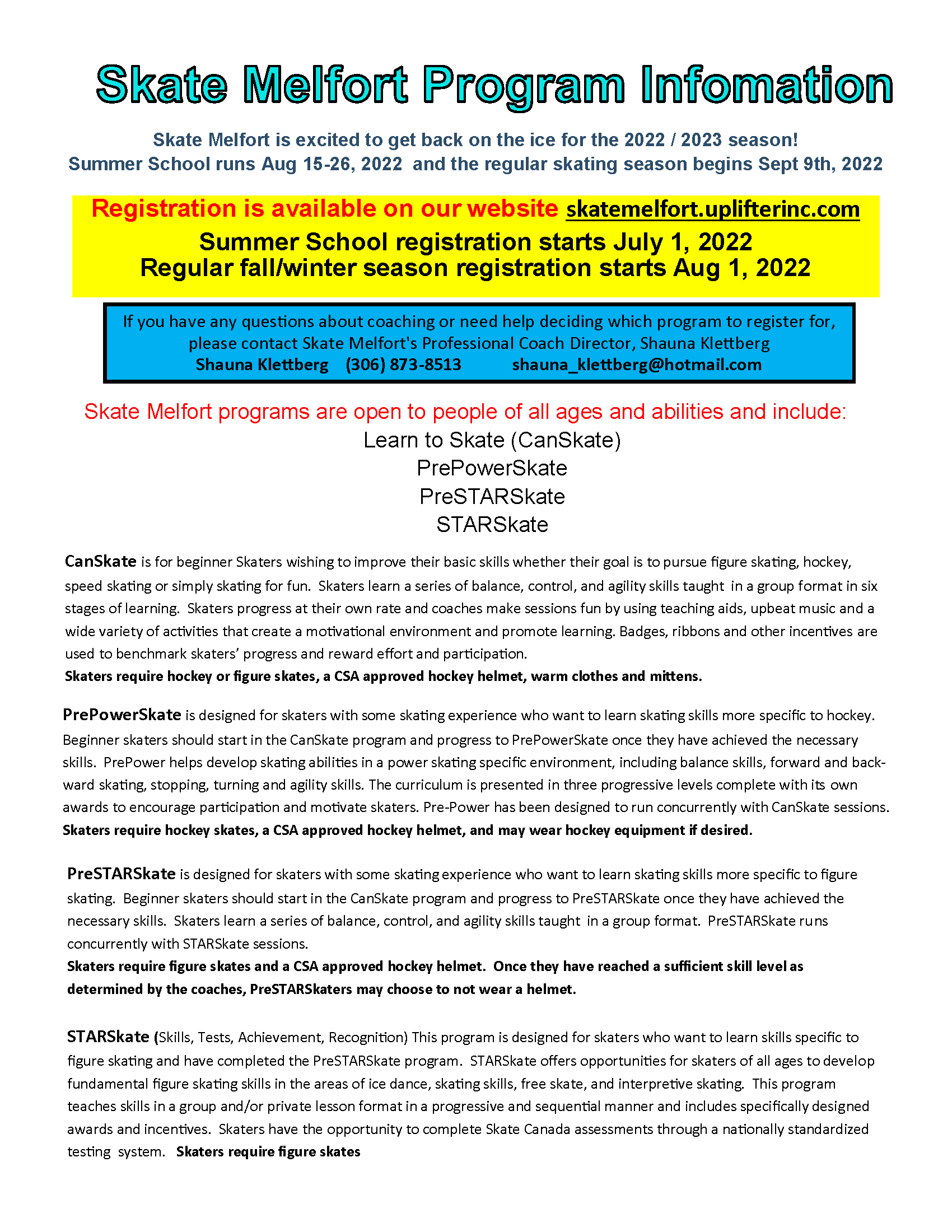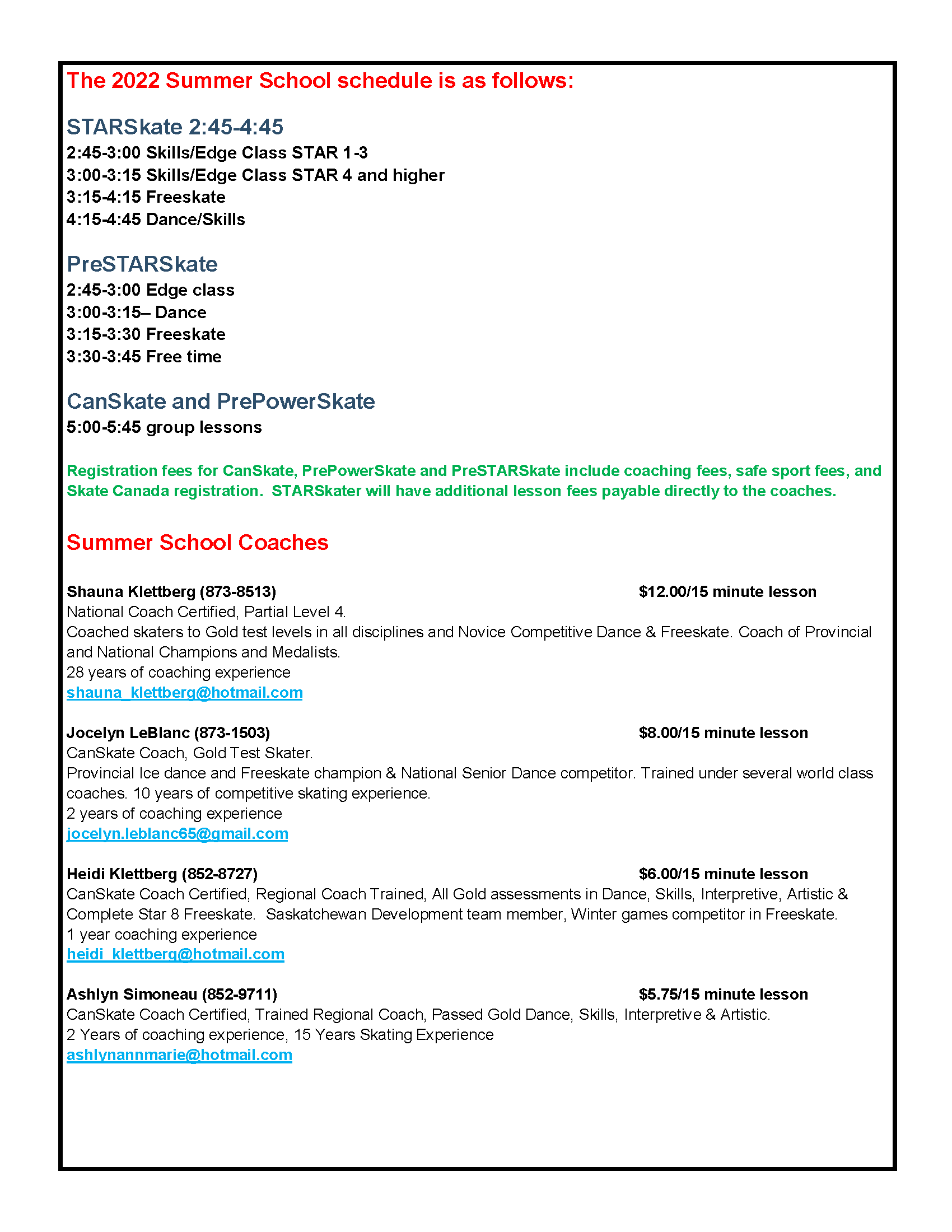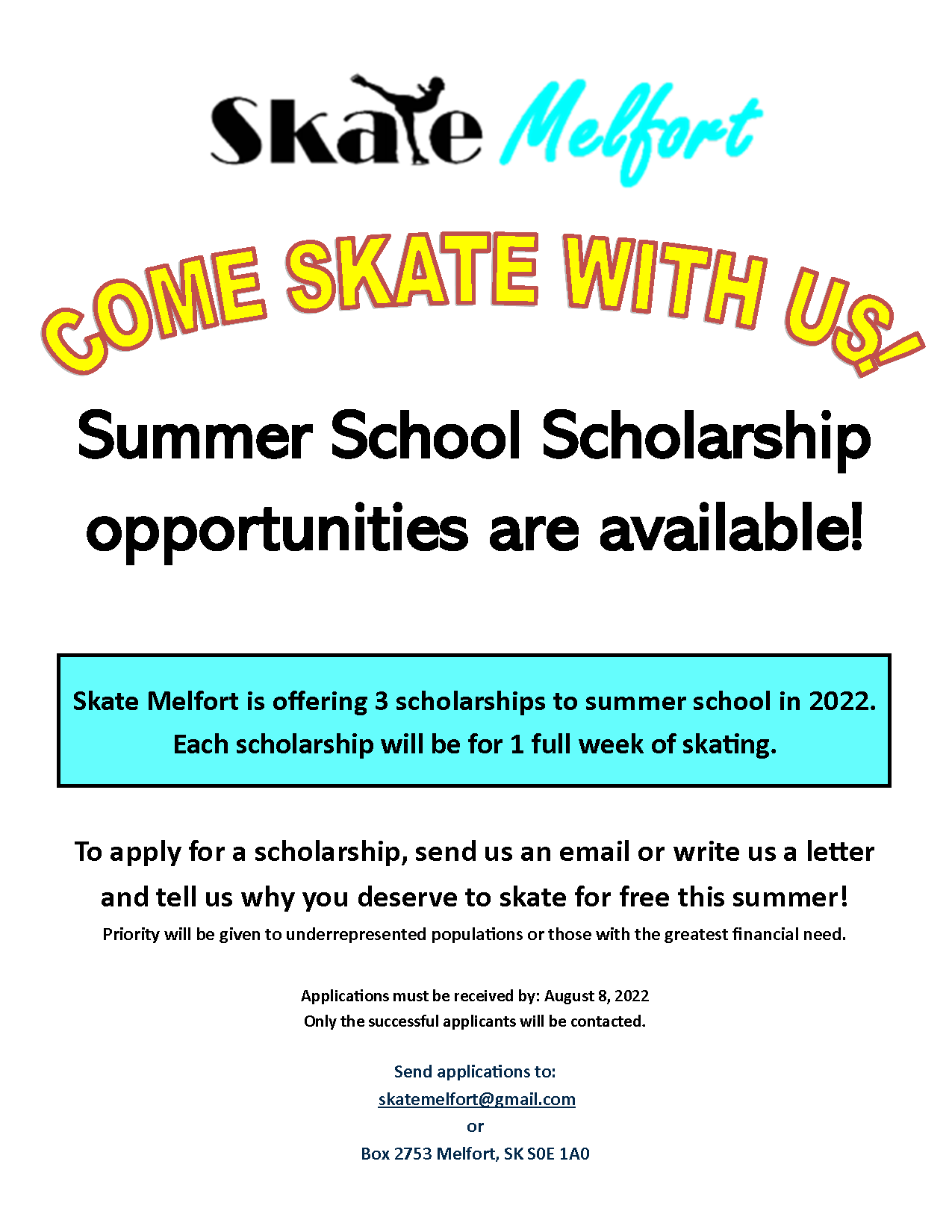 ---
May 20, 2022
Please click the link to view the highlights of the 2021-2022 Skate Melfort Awarding Ceremony The 2021-2022 Skate Melfort Awards
---
March 18, 2022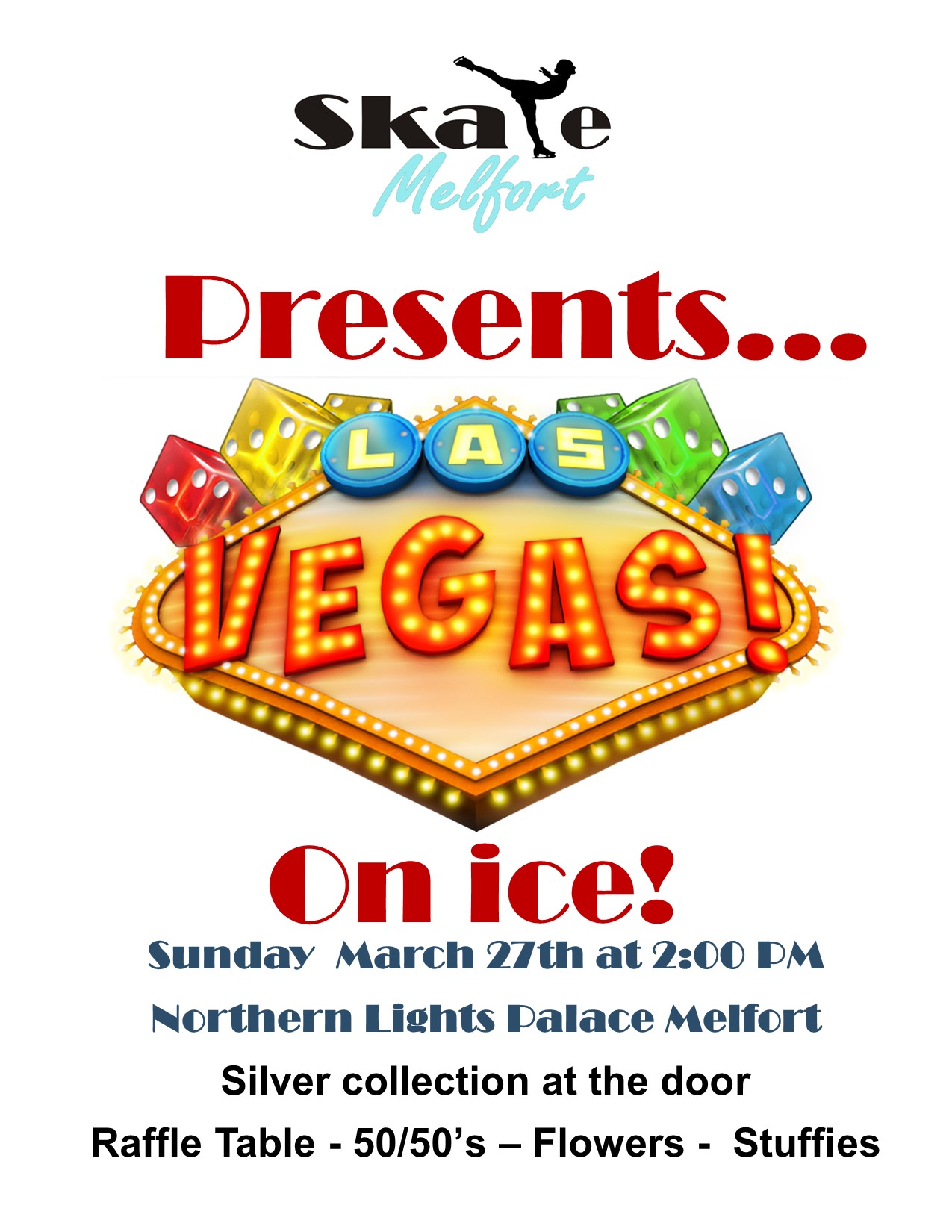 Purdy's Chocolates - order pick up March 31th
Watch for Summer skating dates to be announced soon.

---